The conference will be held from 12th to 16th September 2022 in Budva, Montenegro, organized by Faculty of mechanical engineering, University of Zenica.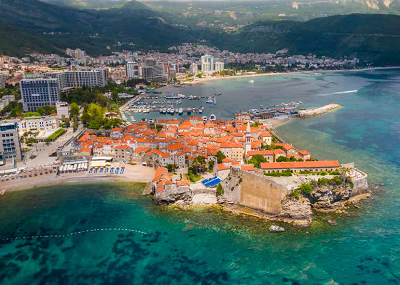 Budva is a Montenegrin town on the Adriatic Sea. It has 19,218 inhabitants, and it is the centre of Budva Municipality. The coastal area around Budva, called the Budva riviera, is the center of Montenegrin tourism, known for its well-preserved medieval walled city, sandy beaches and diverse nightlife. Budva is 2,500 years old, which makes it one of the oldest settlements on the Adriatic coast. Extensive archaeological evidence places Budva among the oldest urban
settlements of the Adriatic coast. Substantial documentary evidence provides historical references dating back to the 5th century BC. A legend recounts that Bouthoe (Βουθόη - Bouthoē) was founded by Cadmus, the founder of Thebes, Greece, when exiled out of Thebes, finding a shelter in this place for him and his wife, goddess Harmonia.
The Old Town of Budva is situated on a rocky peninsula, on the southern end of Budva field. Archaeological evidence suggests that Illyrian settlement was formed on the site of the Old Town before Greek colonization of the Adriatic. While the site was permanently settled since Roman era, most of existing city walls and buildings were erected during the Venetian rules. This city has been known as a tourist destination for a long time - the first tourists arrived here again. 1923. years, and today Budva is often called the metropolis of tourism; because it is the most visited destination in Montenegro and one of the most visited in the Adriatic. What attracts people and brings them to Budva is first and foremost something that nature has given to this area, and it has given it the unique beauty of the sun, sea and a string of pearl beaches at the foot of gigantic mountains.
Show bigger map